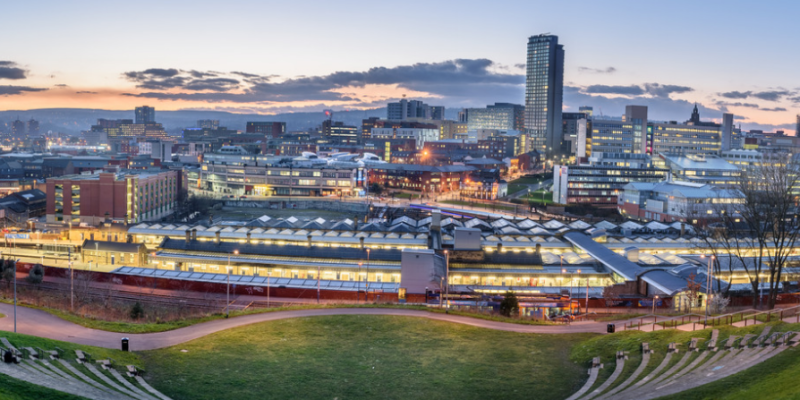 Things to Do in Sheffield – Top 10 Best Things
Sheffield, one of England's most attractive cities, is located in the heart of South Yorkshire. Sheffield is steeped in industrial history and bordered by some of England's most untamed scenery. Sheffield was a major steel manufacturer during the Industrial Revolution, but this sector deteriorated in the 1970s and 1980s. Here are some highlights to help you discover the most outstanding things to do in Sheffield.
Sheffield is now one of England's major cities and its greenest, with green space covering 61 per cent of the city. Sheffield, located in the Peak District, combines lively city life with easy access to nature and authentic English countryside.
Things to Do in Sheffield – Top 10 Best Things
1. The Millennium Gallery
The Millennium Gallery is quite popular art gallery in the city of Sheffield. It is conveniently positioned in the city centre and is open to the public for free. The gallery has both permanent collections and temporary shows, so there is always new culture to discover.
The exhibit contains John Ruskin pieces initially designed to motivate local workers. The Millennium Gallery also has an extensive metalwork collection that shows how the steel industry helped inhabitants in their daily lives.
2. Kelham Island Museum
Image – Source
Visit the Kelham Island Museum to savour Sheffield's industrial past. The museum builts on an artificial island beside the Don River, which passes through the city. The museum now houses displays on Sheffield's industrial heritage.
It also hosts frequent demonstrations of the River Don Engine, a 1905 steam engine crucial to the twentieth century's steel industry. The museum is also an excellent family outing since it hosts a variety of hands-on activities for children and young people.
3. Endcliffe Park
Image – Source
Endcliffe Park, which includes forest and parkland, is one of Sheffield's numerous green areas. There are many memorials and memorial buildings in the park, a playground for children with artificial grass, an outdoor gym, and a parkour training area, all of which are free to use. This makes it an ideal spot to unwind on a sunny day or after a long day touring the city centre.
4. Sheffield Town Hall
Sheffield City Hall, located in Barker's Pool, is one of the city's historical monuments. The structure still bears the scars of a WWII bomb detonating in the plaza. The Hall is now a venue for events and performances and contains Sheffield's biggest organ.
It has featured legendary artists such as The Beatles, Pink Floyd, and Lou Reed, as well as local and community events. Winston Churchill even visited in 1938. The City Hall is a landmark in this city and an excellent place to locate entertainment and culture.
5. Trams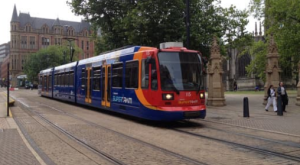 Sheffield is well-known for its Supertram light-rail tram system. This popular public transportation debuted in Sheffield in 1995 and currently transports over 11 million people annually. The tram system links Sheffield's city centre to neighbouring neighbourhoods with simple stops and route maps. As a result, the Sheffield Supertram is an inexpensive and pleasant method to go throughout the city.
6. Weston Park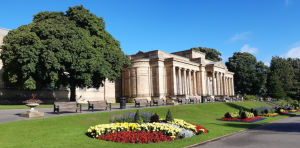 Image – Source
Weston Park is a central green area in the city located in the heart of the town. The park has a wide range of floral displays and late-nineteenth-century buildings. While you're there, skipping the Weston Park Museum is a sin … really.
This is Sheffield's most significant museum and a historic structure, and it's a terrific spot to stop for some art and culture. Exhibitions at the museum focus on Sheffield's history and art, geography, and the natural environment. It also has one of England's oldest weather stations, erected in 1882 and is still operational today.
7. Winter Garden
Sheffield's Winter Garden, located in the city centre, is Europe's most enormous urban glasshouse. It is also one of the largest glasshouses created in recent British history, with over 2,000 plants from across the globe.
The structure is environmentally friendly and made of materials that will change colour over time. The Winter Garden is free to enter, and there is a café on-site for refreshments. This is a lovely location to explore and relax — a tropical oasis in the city's heart.
8. Tropical Butterfly House
The Tropical Butterfly House is a nature sanctuary just outside of town. This is an excellent spot for a day out among the animals, including farm animals, meerkats, birds, and butterflies. Every day, the centre offers a variety of 'animal encounter' activities that seek to teach about wildlife while also giving you the chance to get up and personal with the creatures.
You can handle snakes and lizards in the butterfly and reptile house, or if you want something fluffier, try feeding a young goat or roaming among the lemurs. There's even a dinosaur path for those who are feeling very daring!
9. Sheffield Botanical Gardens
The Sheffield Botanical Gardens are a lovely spot to spend a day, with over 5,000 plant varieties on display. The gardens, which have been open since 1836, include a variety of antique structures, balloon garland, and pavilions. A horticulture approach uses to exhibit the plants, highlighting each plant separately.
Furthermore, the Botanical Gardens serve as a spectacular outdoor setting for musical, dramatic, and cultural events, making it ideal for summer entertainment.
10. Moor Market
The New Moor Market locates in Sheffield's Moor Quarter, which has pedestrianised lanes and some of the most excellent retail choices in the city. The market has 200 booths and many small stores, boosting local and small businesses in the town. This is a perfect spot to get a sense of life in Sheffield.
At the market, you can buy fresh food such as fish and seafood, meat, baked goods, and deli products, all of which are sourced locally and benefit the community.
Conclusion
Sheffield has transformed itself from an industrial powerhouse in England to a rising star on the UK arts and culture scene. Earlier known for its stainless-steel cutlery, the hollowed-out caricature of its once mighty factories and foundries now contain incredible galleries, theatres and museums. Even the city hall is a transformed comedy club! Read our preceding guide to the funny things to do.
Disclaimer
The images used is article are not owned by iBusiness Talk. They are picked from different websites and the copyrights goes to the respective business owners,