Things to Do in Bournemouth – Best 10 Things
Bournemouth, a genteel Victorian beach town on England's South Coast, projects a polished, majestic image.
This is mainly due to the town's numerous gardens, which fill with sub-tropical plants like palms and ferns that flourish in the town's warmer atmosphere.
Bournemouth offers some of the hottest water temperatures in England, with seven miles of coastline that includes four Blue Flag beaches, considered some of the finest in the country.
Green cliffs surround these beaches, and you may travel down using funicular railroads constructed during Bournemouth's Victorian heyday.
The cliff is interrupted in a few places by a ravine, known as a chine on the South Coast, and manicures with gardens.
Let's look at some of the top things to do in Bournemouth,
Things to Do in Bournemouth – Best 10 Things
1. Lower Gardens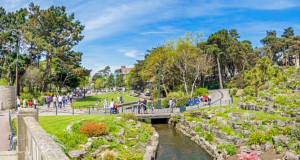 Image – Source
Beautiful gardens within walking distance of the major shopping centre. Swap shopping for flower-smelling and Twitter for genuine tweeters. We might debate whether the lower, upper, or centre gardens with balloon garland are superior all day. All three deserve a spot on the list, but we've chosen the Lower Gardens for two reasons: one, they're simple to get there, and second, they include an aviary. So, if you want to recall what a "tweet" was initially, go low.
2. Freida's TeaBus
Image – Source
A double-decker bus travels down the beachfront between Bournemouth Pier and Boscombe Pier while you have a three-tier afternoon tea. The unrivalled pier-to-pier Freida's TeaBus delivers scones, pastries, jam, and tea (plenty of tea) to hungry customers on the seaside. You'll never have to choose between relaxing on the beach and grabbing a bite to eat. Instead, savour a macaroon and a coast view from Bournemouth to Boscombe.
3. Purbeck Island
A day tour across the Isle of Purbeck includes a stroll along the Jurassic Coast and a visit to Corfe Castle. Forget Jurassic Park; instead, travel to England's own Jurassic Coast to learn everything about prehistoric animals, large and tiny. This stretch of the shore was once fossil heaven, hunter, and although you're less likely to trip over ammonites today, the landscape is still breathtaking.
4. The Larder House's
Image – Source
A secret speakeasy above one of Bournemouth's favourite restaurants has reopened to the public. The Larder House has become somewhat of an institution in its way. It's created a reputation for itself by delivering vibrant, innovative meals that emphasise the capabilities of its wood-fired oven. But there's another surprise. The suitably called Library of Liquor locates upstairs (these guys know their drinks and units of alcohol). It was previously exclusively available for private use, but you may now drop in for beverages and vintage elegance.
5. Russell-Cotes Art Gallery and Museum
A one-of-a-kind art gallery and museum housed in a luxurious old mansion. It also houses the Henry Irving Museum, which is popular among theatregoers. The Russell-Cotes Art Gallery and Museum erect as a birthday gift for Annie Russell-Cotes. It's much more impressive than a handful of M&S flowers as a gift. Bournemouth owns it, and you may see the R-huge C's collection of art and relics.
6. Hengistbury Head Beach
The vistas from Dorset's most easterly point are famous. If you're looking for peace & quiet, this is the place to be. Hengistbury Head is a well-known portion of the Dorset coast (it was formerly in Hampshire but is now in Dorset). People are so keen to visit that they would spend a million pounds for five beach bungalows (look it up). There are also some shady walks, a lovely excursion on the 'land railway' to Mudeford Spit, and several fluffy Shetland cows in the vicinity.
7. Pier Approach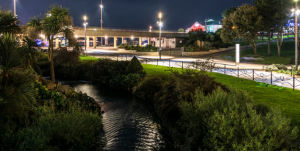 Following the destruction of an exceedingly unsightly theatre, the coastline recently improved. Bournemouth purchased the Bournemouth IMAX (dubbed the "most loathed building in Britain" by the Daily Mail) with one goal: to demolish it. They succeeded. The neighbourhood eyesore that obstructed views of the shore is now a distant memory, and in its place is an open space with a Big Wheel, interactive water play, cafés, zip wires, music venues, and so on. and plenty of places to sit and contemplate the sea and sky.
8. Mighty Claws Adventure Golf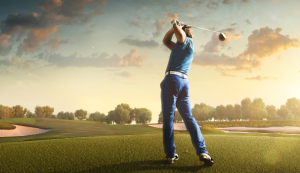 Mini golf with dinosaurs! It's just mini-golf, but with 18 holes of dinosaur-related kitsch. A journey to the British seashore requires some time spent playing old-fashioned amusements. If arcade games are boring you, get a bunch of pals and travel to Mighty Claws for mini-golf bravely played in the face of life-sized dinosaurs. It's better to commemorate the Jurassic Coast than to dig for fossils.
9. The MacGuffin Project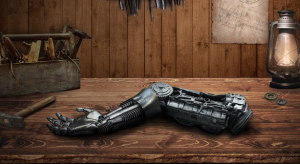 Image – Source
A steampunk escape room in which you pretend to be caught in an olde worlde carnivale and urgently need to escape. The MacGuffin Project, located in the heart of Bournemouth and ideal for combining with a night out, is part of the unstoppable wave of escape rooms. However, everyone who attends thinks this one is fantastic. The plot is based on a forgotten Victorian Carnival (perfect for an English seaside town), and the aesthetics are gothic.
10. Bournemouth Beach
Bournemouth Beach is an evident appeal in any season and ranks as the greatest in the nation. Bournemouth Beach is occasionally used to cover the whole seven-mile coastline of the town, although it usually refers to the core section along the pier and Lower Gardens. This part offers a long stretch of golden sand bordered by the Undercliff Promenade, lined with cafés, ice cream shops, and lovely wooden beach huts with painted doors. Paths zigzag down the cliff behind or take one of three Victorian funiculars from the street above.
Conclusion
This isn't the most well-known coastal town in the United Kingdom, but the most extraordinary things to do in Bournemouth are well worth the journey. Bournemouth isn't even Britain's most well-known coastal resort beginning with the letter 'B.' (that honour has to go to Brighton or Blackpool). But Bournemouth's less conspicuous qualities make it such a pleasant location to spend time in. Its large student population makes it an excellent area to hang out.
Disclaimer
Some images used in this blog post are not owned by iBusiness Talk, they are picked from different websites. We have attached the source link and the copyrights of the images goes to the respective business owners.