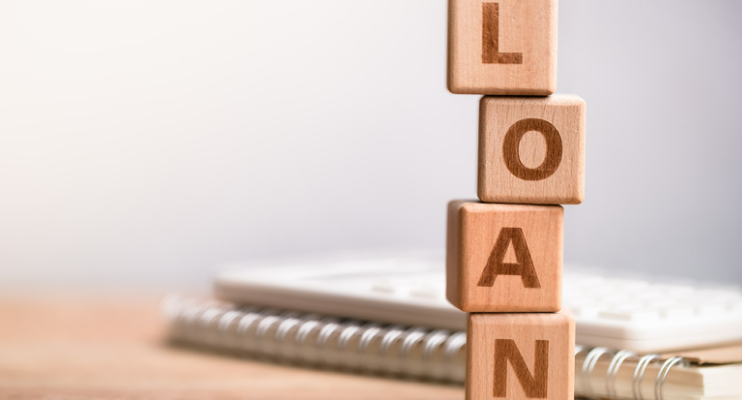 Everyday Loans was founded in 2006 to assist folks with a less-than-perfect credit history in obtaining the unsecured loan they need. They have a branch network that spans the whole United Kingdom.
Because of their case-by-case approach, they may be more flexible than other lenders regarding when and how much they give.
We suggest reading our Everyday Loans Review first if you're considering utilising the lender for your loan requirements.
We cover everything from qualifying to Annual Percentage Rate (APRs), loan terms, late payment penalties, etc.
What exactly are Everyday Loans?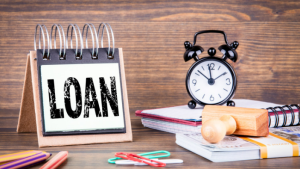 Everyday Loans is a personal loan company that operates online. The platform, launched in 2006, enables you to complete the initial application procedure from your desktop or mobile device.
Since Everyday Loans works in various offices around the UK, you will need to complete the application procedure in person. Nonetheless, the site may provide personal loans ranging from £1,000 to £15,000.
Although Everyday Loans does not advertise itself as a negative credit lender, the interest rates it charges reflect this.
For example, at a sample rate of 93.6 per cent, this is an absurd amount of money to be paying on a long-term loan.
On the contrary, high-street banks provide comparable loan packages at interest rates below 5%. However, this is subject to the borrower having a decent or outstanding credit score.
Consequently, if you need a personal loan but have a bad credit history, you may be obliged to contact a lender like Everyday Loans.
The website enables you to borrow cash for a minimum of two years and a maximum of five years. Your monthly instalments and interest rate will always be fixed during the loan length.
Everyday Loans offers unsecured loans, which means there is no obligation to be a homeowner. Furthermore, the lender has no application costs or origination fees levied.
Everything is instead incorporated into the underlying APR. Finally, and probably most crucially, Everyday Loans does a mild credit check when you initially apply. Getting a customised interest rate is risk-free.
How Do Everyday Loans Work?
Like its sister personal loan equivalents, Satsuma Loans and Cash Float Loans, Everyday Loans enables you to begin the loan procedure online. As a result, you'll need to visit the Everyday Loans site to get started.
When you click the 'APPLY NOW' option, you will be prompted to submit various personal information.
Your name, address, birthday, and NI number are included. You must also have your work status, salary, and payment frequency.
After providing the necessary information, you may choose how much (£1,000-£15,000) and how long (24-60 months) you borrow (24-60 months).
Everyday Loans should react to your application within 30 seconds. If the lender thinks you're creditworthy, you'll get loan conditions. It will disclose the loan amount and interest rate. You're not required to continue with the application.
If you are satisfied with Everyday Loans' financing conditions, you must visit your local branch to confirm the deal. It is a significant issue since most lenders in the industry enable you to do everything online. However, after signing the formal loan agreement, you should get your loan cash within one working day.
Will Everyday Loans need documentation?
When you visit your local Everyday Loans location, you must carry documentation. These must be genuine copies.
Authentic ID
Everyday Loans demand that you bring one form of photo identification with you. It must be a passport or driver's licence. If you are self-employed and operate in the construction business, you must additionally produce a photographic registration card (form C1S4).
Address Verification
You must also provide documentation proving your residential address. A recent power bill or bank statement may include. Everyday Loans will also take a TV licence renewal letter or a DVLA motor tax statement.
Earnings Documentation
Include your latest pay stub within 60 days. Everyday Loans accepts the previous year's audited accounts or a self-assessment return.
Regular Outgoings For the lender to establish whether or not you can afford a personal loan, you must show the lender your regular outgoings. It includes rent or mortgage payments, phone bills, and utility payments. As a result, Everyday Loans will need bank statements for the last two months.
What Kinds of Loans Does Everyday Loans Provide?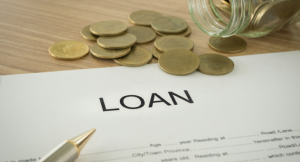 Everyday Loans specialises in personal loans, but it also provides finance for specialised needs. Personal loans for Bad Credit, Debt Consolidation, Car, Wedding, Couple, Youth, and Guarantor Loans are offered.
How Much Are Everyday Loans?
As we said previously in our analysis, Everyday Loans has a sample APR of 93.6 per cent. However, as with other representative rates, this is only the APR that the lender prefers to publicise. As a result, the special interest rate that you are given will be determined by various factors. Furthermore, you will not know the pricing until you finish the first application.
Is Everyday Loans Legit?
Everyday Loans undoubtedly have their advantages. You may borrow between £1,000 and £15,000 from the lender, with loan durations ranging from 24 months to 60 months.
Furthermore, the first application is not only simple but it is based on a soft credit inquiry. As a result, determining your loan conditions is essentially risk-free. Everyday Loans, on the other hand, have faults.
The APR rates charged by the lender are at the forefront of this. Based on its representative APR of 93.6 per cent, a £3,000 loan over two years would cost you £2,562.75 in interest.
It is too costly, and there are undoubtedly cheaper lenders available. If you currently have a bad credit rating, you may have no choice but to use a high-APR lender like Everyday Loans.
Conclusion
Are you looking for a personal loan company that would accept candidates with terrible credit? If this is the case, it may be worthwhile to examine the benefits of Everyday Loans.
The lender offers loans ranging from £1,000 to £15,000, with payback durations ranging from 24 months to 60 months.
Although the lender is relatively flexible in whom it lends to, you are likely to incur a high-interest rate. In reality, the site provides a typical APR of 93.6 per cent, which is pricey and similar to a payday loan.