Morses Club owns Dot Dot Loans, one of the UK's largest home-collected loan companies. Dot Dot Loans is an online company that's simple, fast, and fair. Dot Dot will check your credit and affordability like any other short-term lender. Below is the complete review of Dot Dot Loans in the UK.
What are Dot Dot Loans, exactly?
Dot Dot Loans is a short-term lender located in Batley, West Yorkshire, in the United Kingdom. The company's trading name is Shelby Finance Ltd. Morses Club has been around for at least 130 years and is one of the largest home-collected loan organisations in the UK.
The lender has been in operation since 2017 and caters to customers who want to do their business entirely online. Dot Dot is a direct lender, which means you may request money and receive it right away.
They are a wholly online service provider that premium on simplicity, fairness, and speed. Like many other short-term lenders, they do not need a perfect credit score.
However, they attempt to perform responsible lending, which we will discuss later.
What makes Dot Dot loans stand out from the crowd?
You should search around to check whether you're receiving a good deal, whether you've gone to the Dot Dot loans website and estimated the cost of a loan.
You may calculate the loan cost you're contemplating using the table below. We compare short-term loans from several well-known providers.
Keep in mind that each lender has its own set of minimum and maximum loan amounts and qualification requirements.
Dot Dot Loans loan process
Dot Dot Loans does not provide traditional payday loans, often utilised by short-term borrowers who have no other options. Instead, they offer an alternative payment plan that enables you to pay in instalments over time.
Borrowers may expect to make smaller, more manageable monthly payments as a consequence. It, however, raises the loan's long-term cost.
Credit and affordability checks
Loans ranging from £100 to £600 are available to new borrowers. Existing customers may borrow up to £1,250, more than twice as much as new customers.
Your eligibility is decided by your criteria, credit score, and affordability.
Borrowers will also benefit from flexible loan arrangements. These may last anywhere from three to six months nine to twelve months.
Another benefit, which might also be a downside, is that it operates on predetermined rates.
On the one hand, this implies that you'll know exactly how much you'll have to repay right away. On the other hand, these rates tend to be on the higher side.
Disbursement of funds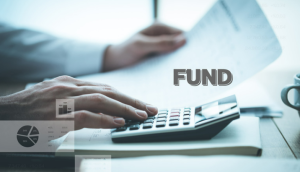 When you apply for a loan on the website, you will usually get a quick quote. The estimate includes all important details, such as how much you'll have to pay back over the designated period.
The platform, unlike other lenders, funds loans every day of the week, including Saturdays and Sundays. Any application you submit between 8:30 a.m. and 4:30 p.m.
will usually result in you receiving your money within an hour of submitting it. However, requests approved after 3:30 p.m. on weekdays or 5:00 p.m. on weekends are paid the next day.
Checking your credit
Ensuring you meet the necessary standards is one aspect of prudent funding from the site. They do comprehensive bad credit and affordability checks. According to the website, it is to ensure that you do not slip into further financial difficulties as a result of a loan.
They will always do these checks, whether you are a new customer or an existing one.
The credit check allows the lender to determine how many loans for bad credit you may be eligible for. They do this by examining how you handled any previous credits to this one.
That doesn't imply you need a perfect score; it only helps them figure out whether you'll be able to make the payments.
Affordability checks comprise assessing your income and expenditure to ensure that your repayments will not put you in financial distress.
Repayment
The lender makes every effort to respond to applicants promptly. When they cannot do so, they usually need further information to finish the request.
Although it is not required, you may be required to provide documents following your application in some circumstances.
Other than the agreed-upon fixed rate, Dot Dot Loans have no costs. Late payments will not be penalised.
It's not just that they'll help you develop a new plan if the current one doesn't work.
They'll deduct monthly payments from your account once you select a loan amount and a repayment period.
Remember that the lender will be completely transparent with you about the application and approval process from the beginning.
They will not share your information with any third-party service providers since they are a direct lender. It also means you may contact them directly if you have any complaints or queries.
Requirements for Applications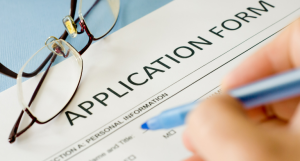 The majority of the criteria used to determine eligibility are very typical. For example, you must be 18 or older, have a UK bank account with a debit card, and be a permanent resident of the United Kingdom.
Furthermore, you must have a yearly income of at least £10,000 transferred to the bank account you provide throughout the application process. You'll also need to provide a validated e-mail address and phone number.
Conclusion
Dot Dot Loans may be a newcomer to the sector, but its parent companies have a lengthy history. If you've ever been in a financial position where there seemed to be no way out, you're familiar with the role of short-term lenders like Dot Dot Loans.
The lender offers loans to a wide range of consumers, with a quick approval and funding rate regardless of credit history. But how well do you know the lender before you sign up for the platform and get your first loan?
Our comprehensive review above aims to offer you all of the information you want about the forum and much more. The above guide is dedicated to Dot Dot loans in the UK.