Do you need a personal loan or have questions about it? The Bamboo Loans UK staff has your back! Individual factors such as having a terrible credit history, an unpredictable salary or work status, not having a bank account, and other similar concerns might prohibit any UK citizen from obtaining a loan from other organisations.
Bamboo takes pride in being an honest, open, and ethical lender. They joined the market in 2014 and provided up to £5000 in loans. Loan terms range from 12 to 60 months, with a sample APR of 49.7 per cent.
Bamboo has positioned itself as a simple English and professional lender after spending significant time analysing the industry and building sophisticated tools to handle applications.
They understand that many individuals find asking for a loan a scary affair, which is exacerbated if you have a low credit history.
They will investigate the loans for bad credit histories of both the applicant and the person financing the loan on their behalf, recognise that each set of circumstances is unique to individuals applying and make any choices appropriately.
They will also look at the applicant's and the backer's income to verify that the repayments are reasonable.
You may ask a friend, coworker, or family member to acquire your loan on your behalf, but they must be above the age of 21 and have a steady source of income.
They will also need a good credit history, but they do not have to be homeowners.
They must grasp the significance of their participation as your co-applicant and read any pertinent documents.
The candidate may access all papers online in their folder at any moment. Their contact centre is open Monday through Friday from 9 a.m. to 8 p.m. and Saturdays from 9 a.m. to 2 p.m.
In this Bamboo Loan review, you'll learn about the various deals, how to improve your credit score, guarantor loans, loan conditions, and much more!
What exactly are Bamboo Loans?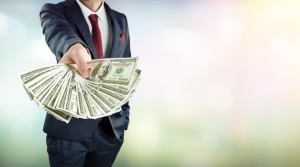 Bamboo Loans is a direct lender that has established its business by assisting consumers in finding an affordable loan suitable for their bad credit position.
They provide a courteous service trusted by over 150,000 consumers and have won the Consumer Credit Award for Best Personal Loan Provider three years in a row.
Their UK offices are located in Southampton, London, and Caerphilly. They've reduced the application process as feasible so that buyers see clear and fair terms.
Bamboo Loans also do not charge any upfront application or administrative fees; nevertheless, late repayments may result in additional interest and a maximum fee of £12.
Please continue reading to learn more about their contact information, unsecured personal loans, Bamboo personal loans, and the greatest June 2022 deal Bamboo offers.
Overview of Bamboo Loans
Bamboo Loans is recognised for providing honest, straightforward service that keeps consumers in control. The staff also guarantees that the loan application procedure is quick, easy, and painless.
Every day, the Bamboo Loans team meets with customers experiencing various financial issues. They lend money directly to clients, and their service is simple, fast, and friendly.
Finding a loan may be tough, particularly if your credit score in your UK bank account is less than stellar. To fight this and remain impartial, they do a credit check on each applicant.
Bamboo Loans also wants to ensure that each client can afford the final payment. Therefore before accepting a loan, they check each applicant's monthly disposable income.
When you borrow cash or get guarantor loans from Bamboo, you'll be pleased to learn that each client may obtain the loan directly and that loyal or repeat customers receive benefits.
Bamboo Loans have been licenced and regulated by the Financial Conduct Authority. As a responsible lender and FLA member, Bamboo follows the FLA Lending Code's good behaviour criteria.
The loan calculator on their website will show you how much you'll have to pay each month. Before you complete your application, you'll always know the true interest rate and APR of the products you're qualified for.
You'll also inform me of the total amount you'll be required to repay on whatever loan size and repayment term you pick.
Bamboo Loans Provides Services
Bamboo Loans enable you to acquire access to or borrow cash via various lending programmes and repayment options.
Here are some of the services Bamboo Loans provides that you should check into: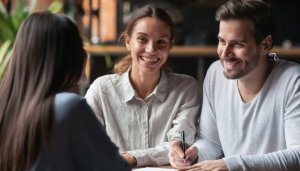 Loan for Personal Debt Consolidation
Loan for Home Improvements
If you need more information, visit the Bamboo Loan website to see which loan meets your requirements and which of the finest loan alternatives you are qualified for.
Conclusion
Following this Bamboo Loan review, you will undoubtedly want to contact Bamboo Loans since they are a highly regarded and trusted loan company. They'll check to see whether you qualify for a personal loan when you apply, so you may not even need a guarantor.
However, to modify, you must have a somewhat clean credit file; otherwise, you will be assessed for their guarantor product. It is an excellent option for those with a fairly poor credit history or financial difficulties.
You may acquire a loan ranging from £1000 to £5000, which is a lot of money. Most companies do not allow new clients to get significant loans.
These loans are also unsecured, so you don't have to put up your house or vehicle as security. With a guarantee, the total amount of these loans may extend to £8000.
They provide one- to five-year long-term loans, enabling you to stretch out your loan payments and increase your affordability. There are no startup fees, and the rates are fixed. There are no fees for completing the application or depositing money into your account.
Because there are no hidden costs, everything you must pay will specify in your contract. Fixed rates apply to monthly instalments, so you'll have to pay the same amount each month, making budgeting simpler.
They may even be able to exact early retaliation. You may return the money you borrowed at any moment without incurring any further costs.