Houses for Sale Hull – Top 10 Websites To Check Details & Buy
Whether it's a house for you and your family or an investment for your future retirement, investing in real estate is a long-term strategy that has generated more millionaires than any other asset investment. 
Although property prices might fluctuate, the general tendency has been for home prices to climb. This was true during the Covid-19 lockdowns, and the housing market has continued to improve as we see the light at the end of the tunnel.
House sellers must be able to promote their homes so that potential buyers may find them. But the question is how would you achieve that? Traditional high-street estate agents are one option. However, many increasingly provide online services as well.
Houses for sale Hull – Top 10 Websites To Check & Buy
Rightmove is the leading UK property website, accounting for more than 77 per cent of time spent on the top four websites. Listings may be added fast, maintained conveniently, and withdrawn after a sale is complete. 
The portal provides a decent set of capabilities and has been updated to accommodate the Covid-19 modifications, enabling virtual tours to be connected from any listing. Rightmove is the top property website in the United Kingdom. 
Rightmove offers the most active property listings and the most people searching for properties. For 99 per cent of vendors, it is a "must-have" site. You'll be relieved to learn that you can advertise your property on Rightmove without using pricey high-street estate agents.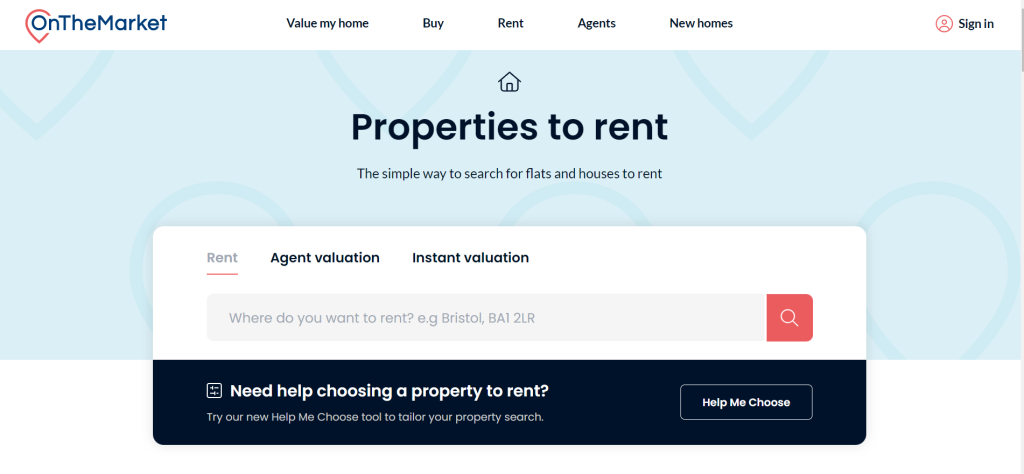 OnTheMarket provides a fast and straightforward search tool and good software that is simple to use. They promise you will be able to view homes before they are advertised on sites like Rightmove and Zoopla. 
Ex-Countrywide workers founded OnTheMarket as a convenient method to look for property. The site's goal is to give a fast and straightforward way to discover or sell a property. It also wants to break Zoopla and RightMove's monopolies by exclusively listing homes on one or the other.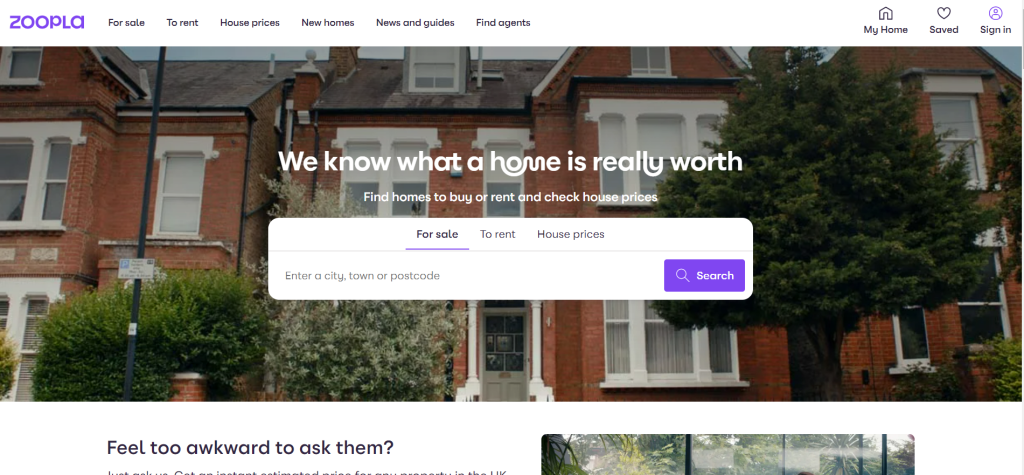 Zoopla is a fantastic website with an even better companion app. It is jam-packed with essential resources, like home valuation estimates, local information, and community tools. 
Zoopla is an excellent platform to be listed whether you are buying, selling, or renting a home. Zoopla was founded in 2008 and has become one of the most helpful property websites in the UK, second only to Rightmove, with 50 million monthly visitors. 
Zoopla is one of the best websites to use if you want to sell your home as quickly as possible. The organisation integrates property listings with market value data, which is critical for potential purchasers.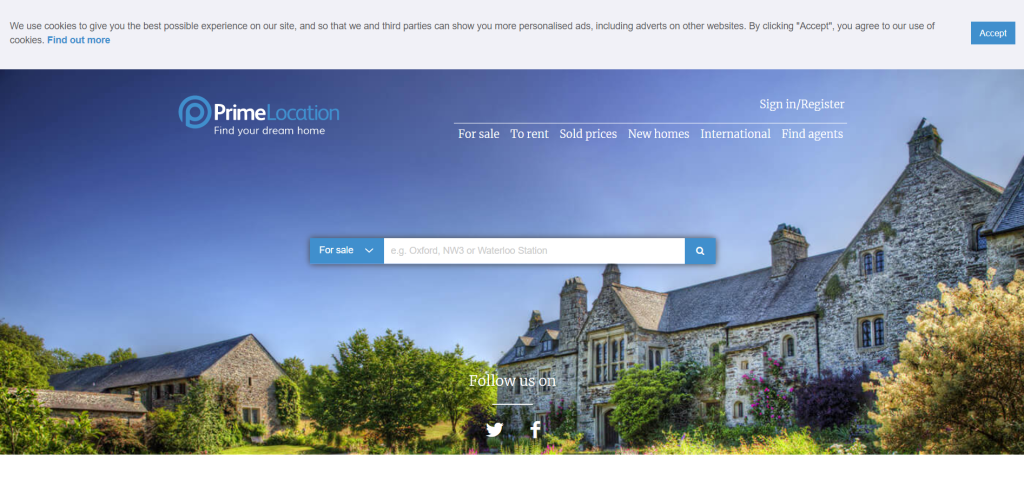 PrimeLocation has a more sophisticated search mechanism, worldwide properties, guidance sections, and valuable tools. When attempting to narrow down your options for the right property to purchase, features like 'Hide Property' may help.
Prime Location is one of the UK's top four property websites. It primarily serves as a platform for home searchers and property owners to purchase, sell, rent, or lease excellent real estate. Property may be seen from London to Australia. 
Prime Location is not an estate agency like the previous three sites we've mentioned. It is, instead, a property site that hosts and distributes information about properties for sale or increase rent.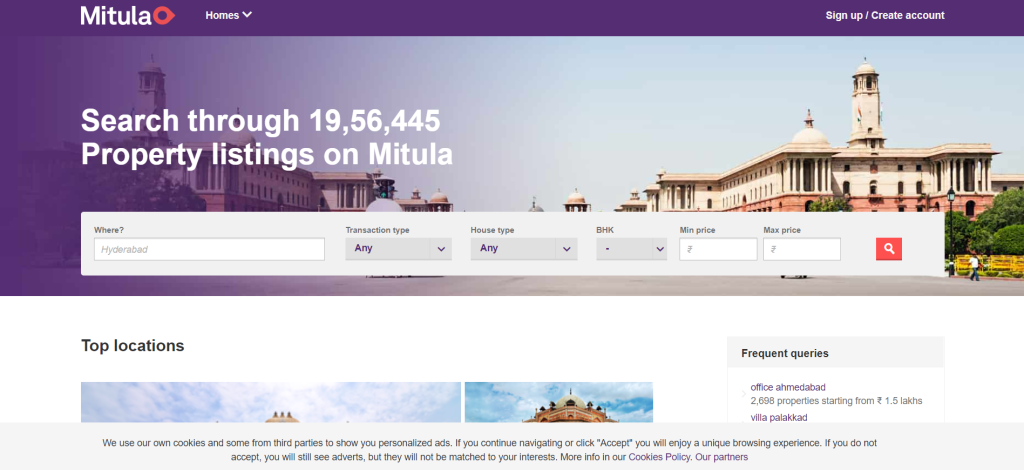 You may advertise houses, vehicles, jobs, and fashion in a worldwide market. It is inexpensive to use, and with a little effort, you may have your home published like an advertisement. 
Not all websites enable you to advertise your home improvement platforms. Mitula is a Spanish corporation that leverages its extensive network of advertising sites to sell most sorts of property all over the globe. 
However, owing to worldwide searches and various categories, it loses emphasis on selling your home in the UK.
Search features that are simple to use and comprehensive, display earlier listings, and indicate when homes have been lowered in price. The home was one of the earliest online property sites. 
Despite its archaic appearance, it delivers easy-to-read reports and displays properties from all portals. It is perhaps one of the most excellent tools for comparing property prices online.
Trovit is a lot like Mitula. The site collects advertisements from many websites and categories, such as real estate, full-time or part-time jobs, vehicles, and other things. Listings are worldwide, and postcode searches sometimes provide no results. 
Searching by the town will return all results from various platforms scanned by Trovit. You may also configure RSS feeds and email alerts for any category. Trovit is a very effective advertising component.
Nestoria is a real estate search engine and the UK's fifth-largest property website. Using a single search engine, it combines listings from multiple websites. Rather than entering a zip code, type in the name of a town.
HomesGoFast first appeared a few years ago and quickly expanded in popularity. It began in the United Kingdom and has since extended internationally to become the premier resource for vacation flats and investments.
NetHousePrices was one of the original property sites. It has 50 years of experience and is considerably ahead of the competition. NetHousePrices is one of the most popular UK property websites on the internet. A small group of developers manages it. 
However, it lacks some features associated with an extensive property portal development team. Having your property listed on Nethouseprices.com is necessary if you want to sell it fast.
When it comes time to sell your home, you naturally want to get the greatest possible asking price. Setting a reasonable price and making your ad visible to as many people as possible are two essential elements in this process. 
Advertising your home on one of HULL's top property websites is therefore critical. Most people will choose an option that will result in your house being listed on Rightmove and Zoopla since these are the two most important players in the HULL property market.