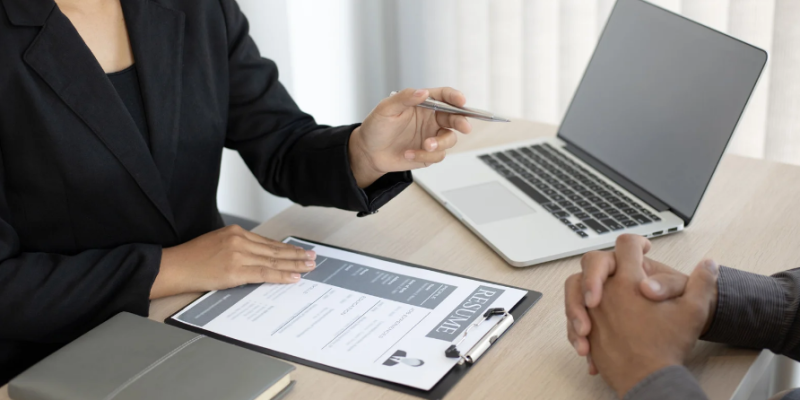 Jobs In Swindon – Top 10 Careers
Are you considering employment in Swindon? It might be an excellent alternative since it has had an incredible transformation in the last several decades, going from being a little market town to one of the most fantastic locations to dwell in the UK. It is situated in Wiltshire, in the southwest of England. There are several advantages to both living and working in this area. Swindon is the best place if you are planning to switch or find a job. Continue reading our guide to the top 10 jobs in Swindon
Top 10 Best Jobs in Swindon
1. Best Interests Assessor
Best Interest Assessor is an inter-professional curriculum designed to provide professional health and social care practitioners with the skills and information needed to conduct a Best Interest Assessment (BIA). When utilizing the statutes of MCA and MCA DOLS, the Interests Assessor demonstrates a personal commitment to promoting best practices.
Work planning, issue analysis, time management, and meeting deadlines are all required abilities—the ability to organize tasks while keeping judgment under duress in a fast-paced setting.
2. Junior Information Analyst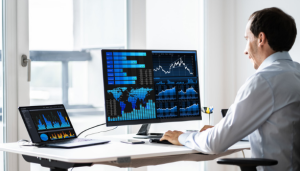 The junior data analyst job description includes collecting data from various sources, including primary, secondary, internal, and external sources, to provide relevant data for analysis. It also entails evaluating and interpreting obtained data using statistical techniques and computer software, among other things.
A junior business analyst is taught how to acquire, validate, and record diverse system information and requirements. They oversee in-depth examination and verification of system capabilities and serve as a liaison between end-users and software developers.
3. School Nurses and Student Health Visitors
Establishing connections with families, evaluating children's health needs, offering information, support, and guidance to parents, collaborating with other professionals to protect and safeguard children, and organizing clinics are all responsibilities of health visitors.
In schools and other educational contexts, school nurses offer medical services. Its mission is to treat student injuries or illnesses and provide health advice to kids, their parents or guardians, and employees.
4. Morning Receptionist on a Part-Time Basis
They are in charge of greeting and welcoming visitors, receiving and delivering all incoming and departing mail and goods, answering and directing calls as required, organizing meetings, and managing office operations.
Receiving guests at the front desk correctly greeting, welcoming, guiding, and announcing them. Answering and directing incoming phone calls. Daily mail receipt and sorting are the basic responsibilities of a morning receptionist.
5. Assistant Project Manager
Assistant Project Managers assist with planning and execution to ensure that projects operate well from start to end. They often work on bigger, more complex immediate start jobs to support more experienced Project Managers or cooperate closely with other team members who can give direction when necessary.
They help in project planning and execution. They also help coordinate and manage various project activities and deliverables. Data analysis as needed Performing administrative tasks such as scheduling meetings, generating bills and creating estimates.
6. Outreach Worker for Rough Sleepers
Working as a rough sleeper outreach worker entails initiating contact with and quickly intervening with those sleeping rough, evaluating their needs, and providing individualized case management to assist them in transitioning off the streets. Working as an outreach worker for rough sleepers has a scope if you are working in Swindon.
7. Local Stores Analyst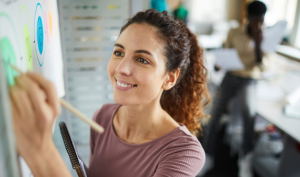 As a retail business analyst, you will do quantitative and qualitative analyses on consumer behavior, retail trends, etc. The job entails aiding with program creation that adheres to business schedules.
Your primary responsibility will be planning and maintaining inventories for a shop or chain. The purpose of a retail analyst is to optimize profitability by studying inventory trends and risks and then devising and executing suitable allocation and purchase strategies.
8. Store Manager
A Store Manager monitors the day-to-day operations of a store, ensuring that everything works smoothly and successfully. Their duties include motivating sales teams, developing corporate strategies, offering marketing materials, and instructing new hires. Also known as a shop manager. The Shop Manager oversees staff and sets the schedule to ensure rules are followed. They recruit new employees and stock shelves adequately to sell items effectively.
9. Support Worker
The primary function of support work is to provide practical assistance to persons and their families, such as assistance with domestic activities, personal care, and paperwork. Supporting and monitoring their healthcare requirements, such as medication administration and temperature checks.
Assisting them in pursuing hobbies and interests. Support workers are essential in caring for vulnerable people and their families. Support Workers offer practical assistance such as assisting with domestic activities, completing paperwork, giving medicine, and providing personal care. They often provide emotional assistance as well.
10. Employment Advisor
The primary goal is to assist individuals in finding work. Counseling individuals on how they may acquire aid with their jobs, such as specific equipment or travel, assisting individuals with their CVs and applications establishing contacts with local businesses, institutions, and training providers.
Business advisers, also known as business consultants, are in charge of developing and implementing business strategies to increase efficiency in firms' operational and financial management. They create budgets, provide project and marketing advice, and do risk assessments.
Conclusion
When you relocate to Swindon, you enjoy a variety of breathtaking vistas right on your doorstep. There are several green spaces in the south of England, so you are spoiled for choice when considering the neighboring locations.
Not to add, the fact that individuals can utilize the internet to research various employment means that relocating to and experiencing new places has never been easier. Assume you were a teacher who chose to spend a few hours south of Swindon exploring some of the lovely flora that Devon has to offer.
In such an instance, just searching for primary teaching either full time or part time jobs, Devon would provide many results. The truth is that Swindon and the neighboring regions are brimming with magnificent sights, and it has never been simpler to get out and enjoy them while still working. The United Kingdom has a plethora of jobs. The top ten jobs in Swindon are listed above.