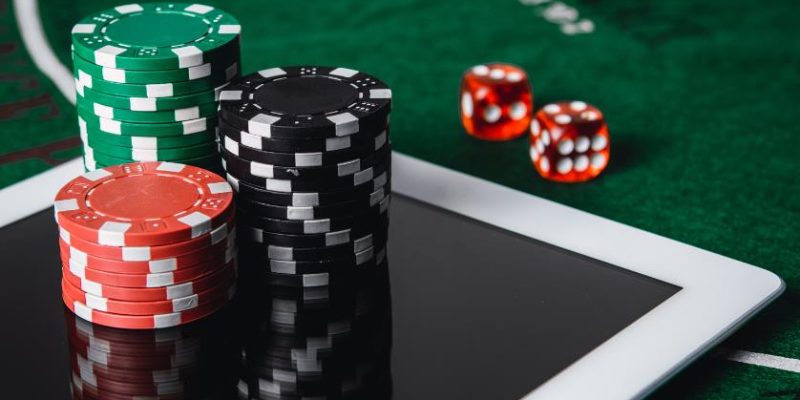 The Top Business Tips From Online Casino Specialist Dermot Heathcote at IrishLuck
Although the global demand for gambling is unwavering and continues to have a strong and steady growth rate, vast numbers of people within the industry operate in the background have enabled it to climb to the lofty, multibillion-pound industry, it has become today. As a casino gamer or bettor, you will only see the finished product.
However, if you're playing slot machine games, virtual poker, roulette or any other of the dozen possibilities available online, you should be aware that a team of designers, advertisers, website developers, cybersecurity experts and marketing specialists help casino providers maximize their reach to appeal to as many online customers as possible.
Dermot Heathcote, author at IrishLuck.ie, gave us his advice on setting yourself apart in one of the most competitive industries there is – and how you can apply those lessons to your own sector.
The Top Business Tips From Online Casinos Specialist Dermot Heathcote at IrishLuck
Utilizing the global digital market
The internet is an almost infinite resource for in-depth detail on casino games, operators and how businesses in the gambling industry have erupted into successful global enterprises. IrishLuck is one of the most revered and trusted names in providing this information. If you want to find out more information about digital casino gaming, whether you're after basic information about how to play poker or blackjack or you're after detailed opinions on specific, nuanced areas of the casino industry, then IrishLuck has a library of information you can select at your fingertips.
Given that all businesses have had to adapt and adjust to the new digital environment, it's not just slot machine games and casinos that have moved online. Prior to the internet, the jobs in a land-based casino included pit bosses, and monitoring betting patterns and security cameras. Businesses had to adapt and modernize these jobs for the 21st century, and this is something the casino industry didn't just do adequately — the industry passed the test with flying colours. Software engineering is a broad field, but some of the highest-paying software engineer jobs are now in the casino industry, given how strongly the industry transitioned from land-based operations to digital platforms.
Keeping up with changing demands
According to IrishLuck reports, one of the most impactful ways prospective casino companies can establish online businesses is to adapt to the latest narratives and ever-changing customer behaviours. VR casinos, cryptocurrency casinos and blockchain technology are beginning to play a considerable role as this decade unravels. However, the operators that identified these trends early enough are getting ahead of the competition.
Online casinos followed this model in the early 2000s, establishing their online presence early and tailoring their business models to suit changing consumer demand. Fast forward a decade, and operators and game designers started to do the same for bettors who wanted to place their casino wagers on their smartphones or iPads instead of by laptop or PC.
While this might sound specific to the casino industry, identifying growing consumer trends and adapting to them before the competition is a basic rule of successful business. If you can provide a convenient service superior to other companies in your industry, and you can address customer behaviour directly, thus making the process smoother, you'll be on track to developing a business model that will become profitable.
Short, medium or long-term?
Having an intriguing, niche business idea that has the potential to generate profit is usually the beginning chapter of your business-building story. Some business owners will become transfixed with short-term ideas or start making a 15- or 20-year plan. More often than not, the best ideas stem from having a good balance and set of goals for the medium to long term. As long as your original business model accommodates any initial short-term turbulence, you're giving yourself the best opportunity to lay the foundations of success.
Irishluck highlighted in one of their reports that this advice can also be specific to your business. For example, if you have opened an online clothing brand that specializes in one type of shirt, sitting down and putting together a decade-long business plan might be an inefficient way to spend your time. While this advice is suitable for general business ideas, and a little planning can go a long way, you should also treat your business with the specialist knowledge you have about it through experience, genuine interest or both.
Don't overwork – The top tip from IrishLuck
Despite what Instagram algorithms might tell you as a business owner, waking up at 4 am and working 17 hours a day is not the way to "grind" your way to the top. Sleep is crucial, and while you can't be in second gear if you want your business to become a success, overworking isn't the answer either. You don't want to experience burnout and end up falling out of love or losing the direction you had planned for the business in the first place. Keep your work-life balance solid, implement plenty of rest, exercise and vary your diet; the results will come when they're meant to. However, mental and physical burnout is dangerous, and overworking can accelerate the likelihood of this happening.
Conclusion
With so many business ideas available to you and a global market to explore, deciding which area of business you want to go into can be overwhelming. says: "There's a lot of overlap between successful business ideas in casino gaming and dozens of other industries. The common denominator of many of these businesses is knowing how to address your customer base and provide them with the most convenient experience."
Although many business owners might complicate this approach in the service industry, as long as you can provide a solid service and ensure your business model adapts to changing customer attitudes, your business should start on the right footing. We appreciate it isn't that simple and many components go into making a business successful, but sticking to the basics and outlining a solid plan are the best business tips, according to reports from IrishLuck. Many in the industry are inclined to agree.