BetMGM Launches in UK in Partnership with LeoVegas
BetMGM Launches in UK in Partnership with LeoVegas
There's a new kid in town for the UK gambling industry. American company BetMGM has crossed the Atlantic as they look to expand into other areas. Surprisingly though, it was  Swedish-based LeoVegas who they partnered with for the BetMGM.co.uk site.
That was a bit of a shock as BetMGM has worked in partnership with Entain in the US  gambling market. It was therefore expected they would be the partners for this UK launch but that's not been so. Now the two companies who are partners in the US are rivals on the other side of the Atlantic.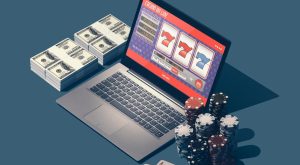 Should we be so surprised though? Last year saw MGM Resorts acquire LeoVegas for $604  million. When that deal went through, MGM Resorts made it clear that they wanted to grow internationally and it'd be LeoVegas who would power the site.
Gustave Hagman is the CEO of LeoVegas and he's full of hope for this UK launch. His view is that this deal will see LeoVegas' "proprietary tech and know-how" combine perfectly with the successful American company. He added that "these factors are a recipe for success" and provided solid evidence of their desire to go "on a growth journey together."
Hagman believes that LeoVegas will produce a "best-in-class user experience." This will include  "smooth player onboarding" with the top payment methods being made available to their customers.
With an eye on the future, he says that further expansion is possible. LeoVegas are continually on the lookout to "spread the greatest igaming experience" and that is for both new markets and brands.
How will BetMGM fare in the UK and is this the right time to be making the launch? It is not an easy task at all to break into the UK gambling market. There is going to be tough competition for them against established companies such as Ladbrokes Coral, William Hill and Paddy Power, said CasinoGambler spokesperson, a website about online gambling in the UK.
The LeoVegas CEO is of the opinion that there is a desire in the UK to welcome more gambling sites. "The consumer base understands better than anyone what great online experiences are,"  he said. He's confident of success believing that UK gamblers are "always seeking newer,  bigger and better experiences."
This is not an easy time for the UK gambling industry and the future may not be that rosy with stricter regulation on its way. The UK Government has long been promising to amend the 2005  Gambling Act. It was a policy included in the Conservative Party manifesto for the 2019 General  Election.
It's taken them a while but earlier this year a White Paper on gambling reform was published. It aims to bring the outdated 2005 Gambling Act into the digital age. This means strengthening regulation aimed at online casinos that didn't exist 18 years ago.
Proposals include setting stake limits on casino games that could be as low as £2. Another proposal aims to introduce stricter affordability checks to discover if customers can afford the amounts they deposit, stake and lose. With a compulsory levy also being proposed, profits for online gambling sites may well be reduced.
Another area that is being looked at is welcome offers, other bonuses and VIP loyalty schemes.  In a highly competitive industry, it's an ongoing battle to attract new customers. That's the situation BetMGM finds itself in with this UK launch. New site members do receive a welcome offer and the site promises increased loyalty rewards and the chance to win large jackpots.
It's a situation they are extremely familiar with. The past five years have seen a great deal of expansion in the US gambling industry. Over 30 US states have now made gambling legal and  BetMGM (in partnership with Etain) has been in a constant battle for market share with companies such as FanDuel.
This doesn't scare the LeoVegas CEO and his view is that "there is a significant opportunity" to  "shake up" the UK market. That's because of the Las Vegas heritage of BetMGM and their reputation for delivering online experiences that are both safe and exciting.
The MGM Resorts CEO and president is Bill Hornbuckle and he's confident the UK launch of  BetMGM will be a success. He feels that BetMGM has become "a proven brand" both for its online casino and sports betting offering. The CEO and president is looking forward to  "welcoming international players" as part of their intention to grow around the globe.
The President of MGM Resorts International Interactive, Gary Fritz, is also confident of success in the UK. He described the UK gambling market as "mature" and what they have to offer will  "provide distinct relevance to both sports bettors and iGaming consumers." The future looks to be a very interesting one for this new UK gambling site.