Same Day Loans – All you need to know
At some point in life, if your costs exceed your income, your finances will suffer, making your life unhappy and fraught with difficulties. It is not your fault since unforeseen events sometimes necessitate a sudden need for cash.
For example, if you are involved in an accident and need surgery, it is possible that your savings won't be enough to stabilise the situation, and you need extra urgent cash to do so.
You can't afford to wait and require immediate assistance to resolve these issues. In this situation, only quick cash can assist restore order. Several money loan firms are available, and they give rapid and easy access to cash.
Same-day loans are one of them; they are the greatest alternative and provide simple online approval. We'll go through how same-day loans operate, how much they cost, and how to locate decent alternatives in this article.
Same Day Loans – All you need to know
What Exactly is a Same-Day Loan and How Does It Work?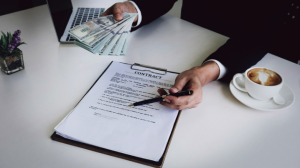 Any loan that is disbursed the same day you are authorised is known as a same-day loan (also known as an emergency loan). These short-term loans are usually more costly than other borrowing options.
When the cost is converted to a percentage, a same-day payday loan, for example, may have an annual percentage rate (APR) of 400 per cent.
According to Federal Reserve statistics from May 2021, the average APR on a 24-month personal loan is 9.58 per cent, and the average APR on interest-bearing credit cards is 16.3 per cent.
Below is the list of several forms of same-day loans
Getting a Payday Loan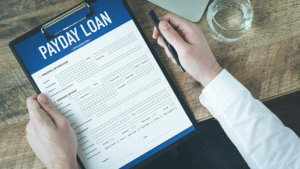 Payday loans are short-term loans that you may receive online or in-person to assist you in meeting expenditures until your next paycheck arrives.
When applying for a small loan, the lender may need a blank check or bank account information.
The money may be deducted immediately from your bank account in certain situations.
Payday loans allow you to acquire money quickly without a bad credit check, but they come at a high cost. Although payday, same-day, and emergency loans for bad credit may be an option for those with terrible credit, the interest rates on these loans may be quite expensive.
Borrowers also tend to re-borrow payday loans numerous times, accruing huge fees along the way and being trapped in a debt cycle. Payday loans should be avoided whenever feasible for these reasons.
Loans with a Title
Generally, your car is considered to be the collateral for title loans. The lender will keep your automobile title and will allow borrowing money if you need it.
You may continue to drive your automobile while repaying the loan, but if you fail on the loan, the lender may be able to seize it.
A credit check may not need for a title loan, and funds might be given quickly, similar to payday loans.
However, lenders may impose various processing costs, and a typical financing fee might be 25% every month, resulting in a 300 per cent APR.
Not only that but losing your automobile if you default on the loan may lead to a slew of additional issues, including the loss of your employment.
Loans from Pawnshops
Pawnshop loans are a sort of loan in which you put up anything of value as collateral for a loan, such as heirlooms, jewellery, or gadgets. You get cash for a portion of the item's worth, and the pawnshop keeps the item until you settle the obligation.
Cash advance using a credit card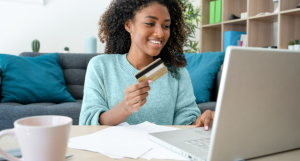 Taking a cash advance from your credit card is another option to receive money quickly if you need cash or can't pay a payment using your credit card.
A bank or credit union might assist you with cash withdrawals. You can even receive cash from an ATM easily if you have a card PIN.
Cash advance interest rates are also bigger than the regular purchase interest rate. The purchase APR, for example, maybe as low as 14.99 per cent, but the cash advance rate may be as high as 24.99 per cent.
Unlike credit card balances on purchases, cash advances do not have a grace period and begin charging interest immediately.
Is it feasible to acquire a loan on the same day as I apply?
However, the whole loan application and financing process may take several working days to complete. There are a few credit unions that provide same-day or extremely speedy service.
You can get money the same day you apply online with Alliant Credit Union. The application process at Navy Federal Credit Union is lightning-fast, and you might have your loan money in your bank account in as little as 24 hours after it is approved.
Once you've been accepted and your paperwork has been signed, online lenders or lending platforms like LendingPoint, Upstart, Rise, and Upgrade may be able to provide you cash within a few business days.
Before you take out a loan, look into your options
A high-interest same-day loan might be difficult to repay, and falling behind on debt payments could exacerbate an already challenging position.
If you receive an unexpected bill or are having financial difficulties, certain creditors or service providers may be prepared to work out a payment plan or bill extension with you.
To find out the options that are available, you can contact customer support. If you have any payment flexibility, you may be able to shop around for a more affordable loan.
Conclusion
Because of the increased popularity of short-term loans, many respectable lenders are now offering them, which is wonderful for customers.
As lenders compete in marketing themselves as the best choice for you, competition helps to push interest rates down.
However, we always advise people searching for same-day loans to proceed with care.
Same-day loans are often used as a fast fix and might be ideal for paying an unforeseen price like a vehicle breakdown or medical bill, but it's simple to agree to anything since you're in a hurry.