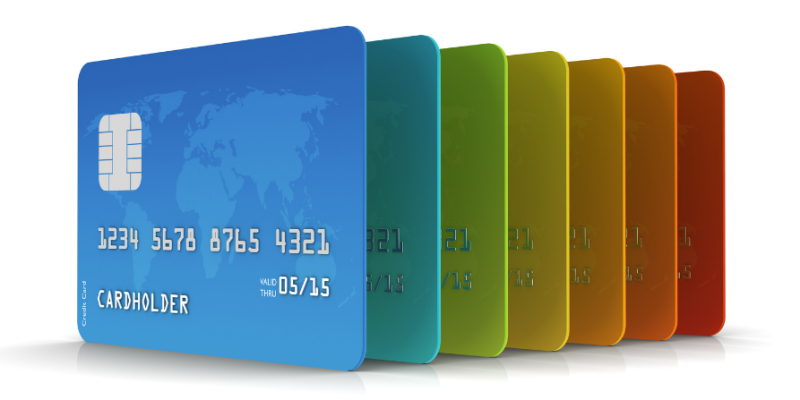 Interest Free Credit Cards – Top 10 Providers in UK
If you manage a small company, you'll likely be flooded with advertisements and brochures for business credit cards, claiming to be the best for your sector.
Is a credit card required for small businesses?
As a small company owner, you must decide whether to acquire a business credit card. Let's look at the pros and cons of a corporate credit card to determine whether it's a good choice long term.
The benefits
Rewards
Many business credit cards will provide a variety of bonuses and incentives to loyal consumers and firms that use their corporate cards regularly. You may provide a points system redeemable for purchases or gift cards, or bookkeeping software as an incentive.
The rewards system for business clients is often designed differently from that of a personal credit card, with a more significant focus on incentives and advantages specific to your organisation, such as business travel, office supplies, or software.
Improve your credit score
Using a credit card effectively for your business might help you significantly raise your company's credit score. It implies that in the future, borrowing money from large banks to help build and expand your firm may be more straightforward, with greater access to future financing and better borrowing rates.
Your credit score will take a hit if you fail to pay your credit card bill on time, so be mindful of this.
Spending monitoring
Using your corporate credit card to make purchases simplifies managing your firm's expenditures, with monthly reports and all of your outgoings in one spot.
Improves cash flow
Because credit, by definition, implies that you are not spending your company's money daily, you are less reliant on maintaining a consistent and equal cash flow each week. As long as you can pay your monthly credit card fee, the card may help you balance your financial flow and handle more extraordinary expenses each month.
Interest Free Credit Cards – Top 10 Providers in UK
The Barclaycard Select Cashback card has one of the lowest typical APR (variable) rates, at 21.9 per cent, among no-fee cards. A personal guarantee is also not required for the Barclaycard Select cashback.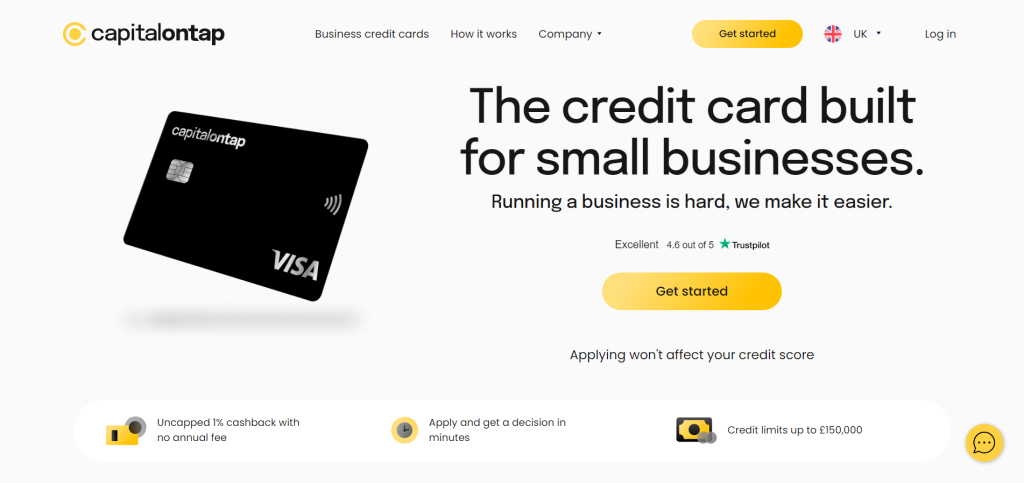 The Capital On Tap Business Credit Card is one of the numerous choices with no annual fees and is designed exclusively for small and micro-enterprises.
The Cashplus business credit card is the only business credit card constructed entirely of sustainable, recyclable plastic and a slew of additional perks, including 56 days of interest-free loan for bad credit and no annual fees.
The Metro Bank Business Credit Card prioritises simplicity of use for small company clients. If you need to do business in Europe, you won't have to pay any transaction fees, and if you forget your card.
You can walk out of a Metro Bank location with a new one the same day.
The American Express Gold Card offers any significant corporate credit card's most comprehensive member rewards and perks.
Anyone who has not paid off the loan before the conclusion of the promotional period will be charged interest on the outstanding sum. The sample APR is 21.9 per cent, which is the interest rate that must provide to at least 51% of clients.
M&S Bank's Shopping Plus card provides the market's most extended interest-free duration of 24 months on purchases of goods or services. Customers, however, may be charged up to 23.9 per cent.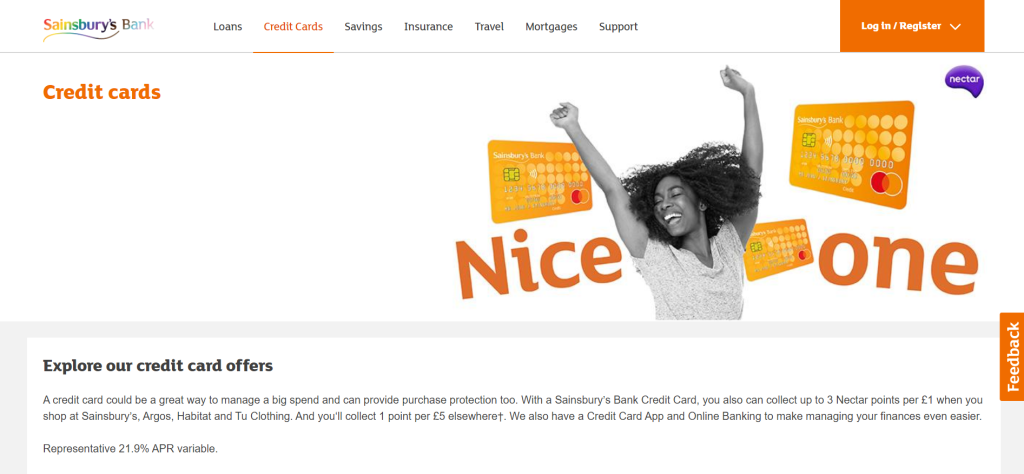 It provides a 24-month 0% interest term on purchases and balance transfers completed during the first three months. However, your credit score will be considered, and you may be granted a shorter interest-free term of 16 months.
Sainsbury's Bank's Dual card is worth considering if you want to transfer a debt while still having some additional cash to make new purchases.
This HSBC credit card features a competitive 0% purchase term of 23 months, making it one of the finest bargains on the market. However, keep in mind that the promotion is only accessible to new HSBC credit clients.
HSBC also has the most extended 0% balance transfer term. However, it comes with a cost.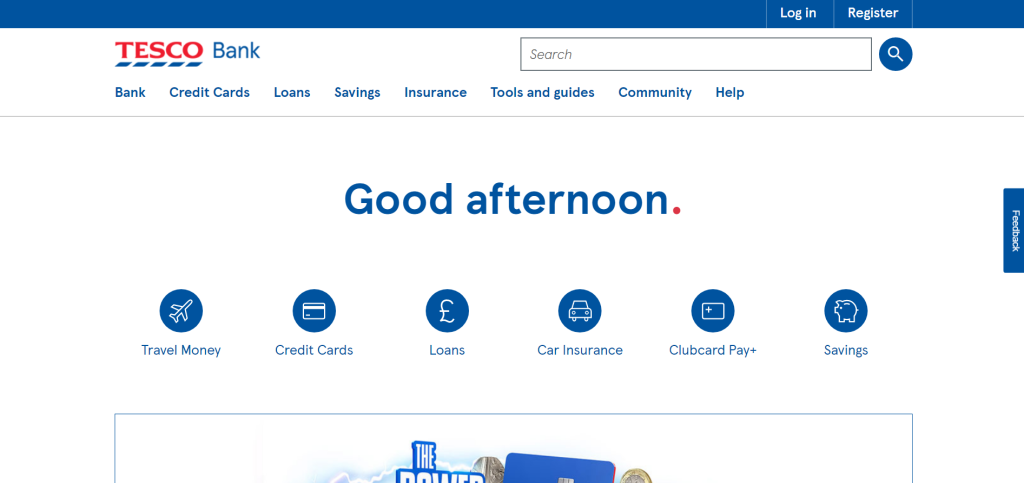 In many aspects, Tesco's Purchases card is identical to HSBC's Purchase Plus credit card. While it provides the same maximum interest-free duration of 23 months, it does not guarantee that it will extend to all consumers.
Some will only give interest-free periods of 18 or 14 months.
It has a representative APR of 20.9 per cent, which is somewhat lower. However, its maximum APR is greater than the HSBC card, at 27.9% (compared to 25.9% at HSBC), so it only receives four stars in our ratings.
Like the M&S credit card, you are rewarded with points for every dollar spent, even more, available when you use it at a Tesco shop.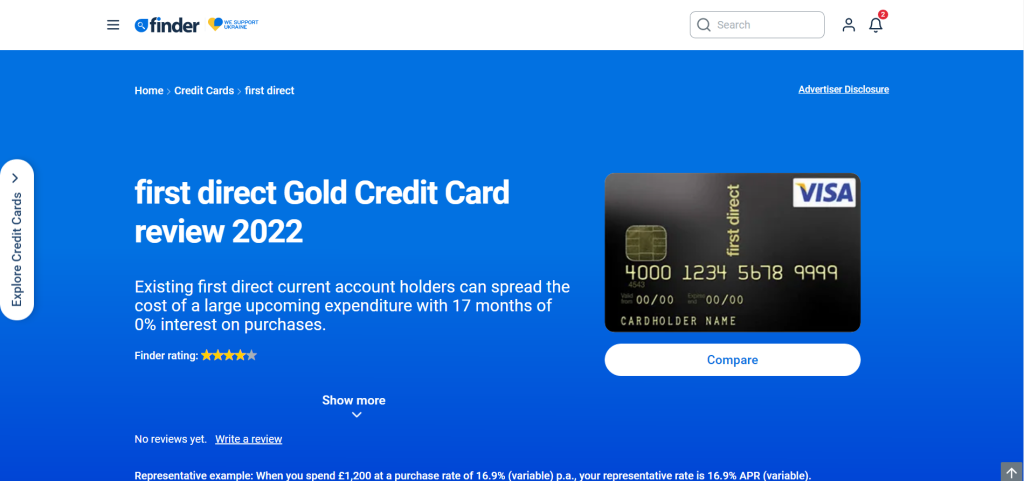 If a credit balance remains on the card after the promotional period, the typical APR is 16.9 per cent, the lowest among five-star and four-star rated cards. Anyone with a good credit score should be eligible for the rate.
Our rating for First Direct's Gold Purchases card is five stars. It provides 17 months of interest-free credit on purchases.
However, it is preferable to pay off the loan before the offer time expires.
You will be charged a higher interest rate if you use the card to withdraw cash. First Direct is one of the tops in terms of customer experience, ranking second in our Spring 2022 customer experience tables – and is ranked as the most trusted credit card brand.
Conclusion
Credit cards often charge annual interest rates of more than 20%. Anyone wanting to spend a significant amount of money with their plastic might consider a 0% purchase card. It could imply a £200 discount for every £1,000 spent on a card and these credit cards are also useful to avoid loans like a secured loan with high credit score. The top 10 Interest-Free Credit Card Providers in the UK are listed above.