The Role of Evidence in Allstate Insurance Claims: Documenting Your Case
The Role of Evidence in Allstate Insurance Claims: Documenting Your Case
Getting injured in an accident is not only painful and expensive, recovery can be very time-consuming. If you are filing an Allstate Insurance claim on the accident, you are likely to spend hours talking to insurance adjusters and gathering evidence for your claim.
Allstate is known for being tightfisted with settlements. You can read more here. There are several pieces of documentation Allstate will need to see to validate your claim. Like most insurance companies, Allstate will do everything possible to keep its money in-house.
Allstate will assign your case to an car insurance adjuster who will look over the documentation you have provided as well as the police report for the accident. They will approve or deny your claim. The more quality evidence you collect, the harder it will be for Allstate to deny your claim or pay you too little money. You will have many opportunities to collect evidence after an accident.
What to Do at The Scene?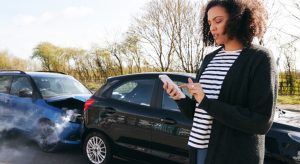 Chances are, you will feel upset after an accident. You may possibly be in shock as a result of the accident. However, the scene of the accident is the best place to collect evidence for your case.
When there is an accident, call the police and wait for them to arrive. Always request a copy of the accident report. The police will ask you questions about the accident, but you are not obligated to answer them.
Take pictures if you can and get the names of witnesses. If there are businesses in the area, ask if they have security cameras that might have captured the accident. Photographs play an important part in both insurance claims and personal injury lawsuits.
If an ambulance arrives at the scene and the paramedics offer you treatment, let them treat you. If they tell you to go to the hospital, definitely go. An insurance company can deny your claim if you have refused medical treatment.
Save Your Doctor Bills
You should go to the doctor right after your accident, even if you feel okay. Some injuries are not apparent right away. The doctor should x-ray you and write a report. Save medical bills that you get and save receipts for medications you take.  Your medical bills are a major factor in determining how much money you will receive from an insurance company.
If you need physical therapy, you should strive to go to every appointment. If you miss too many appointments, the insurance company may blame you if you need further medical care.
If you miss work due to your accident, get your employer to write you a letter stating the hours you have missed and the wages you have lost. If you need help around the house, child care, or rideshare services due to your accident, you should also save those bills. Insurance should cover any expenses related to your accident.
How The Insurance Claim Process Works?
After you have gone to the doctor, you will call the insurance company to file your claim. The customer service representative you talk to will ask a few basic questions and tell you to send in all the documentation you have gathered.
If the insurance adjuster approves the claim, they will make you a settlement offer. Talking to a personal injury attorney who can tell you if the settlement is fair is important. If your claim is denied, an attorney can tell you if they think the denial was valid or invalid. An attorney can negotiate with the insurance company on your behalf and get you the money you need to move on with your life.