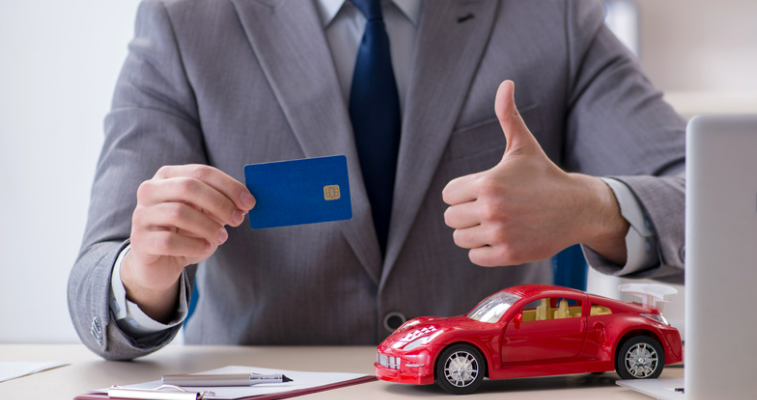 Guaranteed Approval Credit Cards for Bad Credit UK – All you need to know
The idea of a guaranteed approval contract may pique your curiosity if you're worried about your credit score. A guaranteed card refers to a secured credit card that demands a down payment equal to (or greater than) your credit limit. Guaranteed approval means secured cards are accepted in the UK.
What exactly does "assured approval" imply?
Because the company already knows a lot about you, you'll be informed you're assured or pre-approved. It may be because you already have a connection with it.
For example, whether it's the bank where you have a checking account or if you utilised an eligibility checking service that performed a "soft search" of your credit file, which has no impact on your credit score and isn't accessible to others.
If you've utilised an eligibility checking service, the personalised findings will tell you if it's worth your time to apply for certain cards.
These services' odds of approval may not be 100 per cent right every time, but they provide a very reasonable and educated estimate.
Receiving a tangible "guaranteed credit card" or "pre-approved" offer in the mail (unsolicited) used to be alarmingly common.
However, only your bank may contact you and urge you to apply for a request that you will certainly be accepted.
It most likely pulled your information from its database, either from a prior application or an outdated credit card you possessed. Alternatively, it might have obtained your customer information from a third party.
Finally, some credit card companies use phrases like "assured acceptance" or "pre-approved" to lure new clients. After all, no one enjoys being rejected.
These parameters might give you a good idea of your chances of earning that final green light, but there are always last checks necessary – and a small percentage of applications will fail at this stage.
The providers' "guaranteed credit card" will be based on minimal information about you, so they may not have your current, complete financial picture.
They may also be basing their offer on outdated information, and your credit score may have altered dramatically since then. You may have been authorised for a credit card before, but your current credit score or financial situation won't allow it.
If you have lousy credit, don't despair: there are many cards intended for those with low credit scores, but you should do an eligibility check before clicking "apply."
How do you get authorised for a credit card?
You can only be authorised for a credit card if you apply and fulfil the supplier's requirements. Without your permission, something cannot do on your behalf.
It's good to do an eligibility checker before applying for a credit card. It is classified as a "soft search" on your credit record, which does not affect your score but offers you a decent sense of your prospects of approval.
When you apply for credit (for a credit card, mortgage, or personal loan for bad credit), the lender does a "hard search," which influences your credit history.
Lenders cannot check your credit history without your permission. If you see searches on your credit report that you don't recognise, you may contact the credit reference service to inquire about them.
What criteria must I meet to be authorised for a credit card?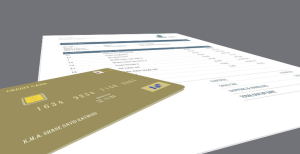 Card issuers usually mention the minimal requirements for applying, such as being a UK resident, being above 18, etc.
Card companies that specialise in weak credit will have a very small list, but the most expensive cards may have extremely high minimum income criteria or need you to be an existing client.
Typical minimum credit card criteria include:
You are at least 18 years old.
A permanent address in the UK is required.
You have an active UK bank account.
You are not facing any bankruptcy procedures.
You have no recent county court judgments (CCJs) against you.
In addition, card issuers are less forthcoming regarding the behind-the-scenes review of your situation. It will include reviewing your credit record and analysing your income and spending patterns.
The most crucial consideration, though, is whether or not the credit is affordable.
Any credit card company will want to see that you have a steady source of income that is adequate to handle the possible debt that a credit card would allow you to incur.
Receiving a credit card pre-approval offer in the mail or online may have been an unexpected but welcome surprise for those with poor credit histories.
Bad credit is a previously neglected market area handled by several institutions and specialised lenders. But it's still a good idea to be careful and consider all of your alternatives first.
First, the credit card company makes you an offer based on the scant information they know about your credit record. They may reconsider providing you with a card if you submit an application that gives them access to your whole report.
Alternatively, it may offer you a card product that is not the same as initially marketed to you.
Credit card denied. How can I improve my credit?
You may have trouble getting mainstream credit cards if you have no or poor credit. According to credit card issuers, poor credit means you're more likely to fail on payments.
Opening a credit builder card may help you develop credit. These cards have low credit limits, high-interest rates, and few amenities, but making monthly payments improves your credit.
Your credit score may allow you to apply for credit cards with better interest rates and perks as your credit improves.
Conclusion
You've probably heard or read somewhere that getting a credit card is an easy approach to boosting your credit score. Many banks now provide credit score development credit cards as a product.
The irony is that anybody with a low credit score is ineligible for a credit card. This low credit score might result from prior loan defaults or missed credit card payments.
A person may fail on a credit card or loan payment, including job loss due to the recession, a family emergency, carelessness, and others.