What is Guaranteed Pension Credit?
Guarantee credit and savings credit are the two types of pension credit. After you get your state pension, the guarantee credit is a government benefit that guarantees your whole income meets a minimum level.
In the tax year 2022/23, you will earn at least £182.60 per week or £278.70 for couples.
What is Guaranteed Pension Credit, exactly?
Pension Credit is a tax-free payment for UK citizens over 65. (GB). Pension Credit is tax-funded. Your consumer doesn't require NI contributions.
Pension Credit has two parts: Guarantee and Savings
Credit Assurance
Guarantee Credit provides financial support to those who have reached the qualifying age and earn less than a certain amount. The amount that applies to your customer is called their "appropriate amount" and is established by their circumstances. (This is referred to as the appropriate minimum guarantee in the legislation.)
The amount of Guarantee Credit, a person, may get is decided by their financial assets, such as pensions and savings. The difference between your customer's current cash flow and their "suitable amount" is known as Guarantee Credit.
Savings Credit
Savings Credit is a lump sum payment granted to persons who reached State Pension age before April 6, 2016, and who have developed a retirement plan (such as savings or a second pension) that boosts their income over the Savings Credit beginning point set by Parliament. (This is denoted as the Savings Credit threshold in the legislation.)
Customers are free to apply for Savings Credit with or without the Guarantee Credit. They may be qualified for Savings Credit even if their income exceeds the 'allowed threshold.'
Who may take advantage of the Savings Credit?
The Savings Credit component of Pension Credit is no longer accessible to anyone who reaches State Pension age on or after April 6, 2016, due to the Pensions Act 2014. People who attained State Pension age before April 6, 2016, may still get Savings Credit. They won't qualify for Savings Credit unless they received it before that date and have continually received it.
Residency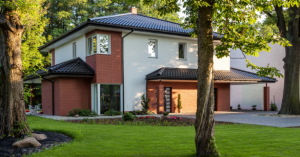 Suppose your customer lives in the United Kingdom (UK), the Channel Islands, the Isle of Man, or the Republic of Ireland, and they have the right to reside and are habitually resident in the United Kingdom (UK), the Channel Islands, the Isle of Man, or the Republic of Ireland. In that case, they are eligible for Pension Credit (this is known as the common travel area).
The standards regulating habitual residence and right to stay are explained in the Habitual Residency Test.
Depending on their residence or immigration status and circumstances, your client who has migrated to the UK from another country may be eligible for Pension Credit.
Customers may be able to keep their Pension Credit if they leave the UK temporarily (GB).
Age of Pension Credit Eligibility
Pension Credit eligibility is linked to the State Pension age, which is now 66. Between April 2026 and March 2028, it will grow with the State Pension age increase to 67.
The Calculation of Pension Credit
The following factors govern the amount your customer will get
their weekly wages, as well as the amount of money they have saved or invested (capital),
If they have a spouse, their relationship's weekly income and capital
If your customer or partner has a pension, it will usually be considered. Other sources of income are evaluated as well. However, some may overlook it. This section explains these rules and how different sources of revenue are handled.
We won't consider your client's savings and assets if they're worth less than £10,000 (or £10,000 combined). If it exceeds £10,000, Pension Credit may be affected.
Credit Assurance
Guarantee Credit and Savings Credit are computed separately as part of Pension Credit a week. Some people will get both, while others will only receive one.
The Guarantee Credit component is calculated in this portion of the lesson—the difference between your customer's 'appropriate amount' and business revenue (including capital).
Guarantee Credit is computed.
Calculating a customer's Guarantee Credit involves several steps:
Choose the appropriate amount.
Calculate the customer's weekly income.
Calculate any capital exceeding the £10,000 limit's weekly (deemed) income.
Make provisions for any payment or capital losses.
Compare the net earnings to the "appropriate amount" requested by the client.
The difference between the suitable amount' and the net income established for your customer is the payment for Guarantee Credit.
The parts that follow explain how Pension Credit is computed.
They explain how
We determine the "correct amount" for your customer.
How you estimate your customer's income, including how you manage salaries and income disregards
The capital component is calculated, including the treatment of capital disregards.
The Guarantee and Savings Credit components are calculated separately.
What benefits does the Pension Credit provide?
If you qualify for Pension Credit, it will improve your income while also giving you access to extra benefits. Following are some examples:
Payment of Council Tax is waived (if you live on your own)
If the temperature drops to or below 0°C for seven days, you'll get a £25 reward.
Housing benefits may use to help private tenants pay their rent.
Extraneous expenses such as ground rent, mortgage interest, and service fees may qualify homeowners for help.
The NHS offers free dental care and subsidies for eyeglasses and transportation to the hospital if necessary.
Caregivers may be eligible for £38.85 per week Carer Premium or Carer Addition.
If you are 75 or older and get Pension Credit, you are exempt from paying your TV licence. (According to the BBC, starting in 2020, anyone aged 75 and over will no longer be eligible for a free TV licence if they do not get Pension Credit.)
Conclusion
Guarantee credit is available to UK residents who have attained state pension age and low weekly income. State, personal, and occupational pensions are all evaluated when determining eligibility. It contains any unclaimed allowances. Savings and investments are included in calculating pension credit income.
Every £500 in savings or investments over £10,000 is worth £1 each week. Your total payment must be less than £182.60 if you're single; $278.70 if you're married, in a civil partnership, or live with your spouse.