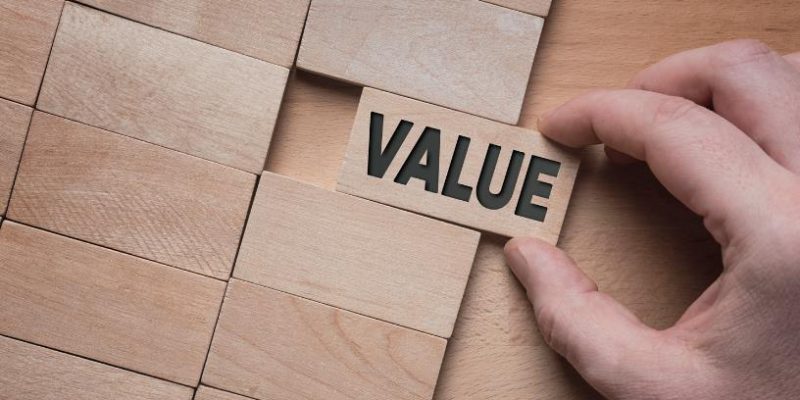 How You Can Boost The Value Of Your Home?
Making upgrades and improvements to your property can significantly increase its value and appeal when it comes time to sell. But not all renovations translate into recouped ROI. The property market is in a serious downturn at the moment, so this is a good time to work on your home improvements for when things do turn around. Focusing on enhancements that are affordable, broadly appealing, and functional provides the biggest bang for your buck. Here are smart ways to strategically boost your home's worth.
How You Can Boost The Value Of Your Home?
Give Everything A Deep Clean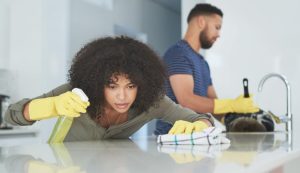 A deep, meticulous cleaning makes your home shine and look its best. Scrub walls, wash windows, vacuum thoroughly, steam clean carpets and furniture, and detail the kitchen and bathrooms. Cleanliness signals a well-cared-for home. Buyers prefer move-in ready freshness. Pay particular attention to grimy areas like vents, baseboards and light fixtures which get overlooked.
Increase Curb Appeal
Your home's exterior and landscaping are the first impressions for buyers. Plant flowers, trim bushes and trees wash the home's facade, add exterior lighting, paint the front door an inviting colour, hang a wreath, set out planters and refresh the lawn. Welcome buyers with pleasing curb appeal and tidy grounds.
Make Structural Repairs
Addressing damaged roofs, crumbling foundations, cracked driveways, and structural issues adds functional value. Left unrepaired, serious structural problems worsen over time, becoming more expensive to fix. Making them "like new" saves buyers future headaches. Ensure inspections detect all structural deficiencies and remedy them.
Update The Kitchen
A renovated kitchen offers the best return on investment of any remodel. But even modest upgrades like new cabinet hardware, lighting fixtures, sinks and faucets increase appeal. Install stylish backsplash tile and energy-efficient appliances to modernise further. Refinish cabinets for a facelift. Granite or quartz countertops make a statement. Open up space by knocking down partial walls.
Refresh With Paint
Fresh paint provides instant transformation for little cost. Neutral, light hues feel fresh and airy. Bold accent walls add character. New paint makes rooms feel clean and updated. Ensure all surfaces are properly prepped and primed for longevity. Exterior paint protects the siding and gives great curb appeal.
Install New Flooring
Old carpeting and dated linoleum scream for replacement. Shop budget flooring options like handsome laminate wood or resilient luxury vinyl plank which mimic pricier materials at a fraction of the cost. Neutral shades feel fresh and spacious. Make rooms flow by choosing the same flooring on both levels. Updated floors signal move-in readiness.
Don't Forget About Upgrading Your Doors
Dated doors detract from appeal, while new interior and exterior doors boost value. Steel doors provide security and elegance. Custom wood designs make unique statements. Fresh coatings of paint or stain refresh existing doors affordably. Ensure exterior doors are sealed tightly for energy efficiency. Stylish garage doors create strong curb appeal. And don't forget about your door handles! Lovely interior door handles can make a massive difference in improving the feel of a room. Look at the door furniture at Corston to get a sense of how they can help you bring a beautiful, timeless sense to your home. Their excellent reviews speak for themselves.
Enhance With Built-Ins
Built-in bookshelves, window seats, breakfast nooks, mudroom lockers, and office cabinetry add custom elements buyers love. Built-ins make use of every inch of a home creatively. Well-designed and installed built-ins raise your home above the cookie-cutter competition. Replacing bulky furniture with sleek built-ins also visually expands small spaces.
Update Bathrooms
Bathroom updates offer excellent ROI. You can start with the plumbing, as the bad winter weather that we saw last year can put a lot of strain on your pipes. Swap out fixtures like faucets, showerheads, towel bars and lighting. Install new vanities for storage and style. Replace worn tile and recalk tubs and showers. Paint walls cheerful hues. Mirrors visually expand tight baths. Renewed bathrooms appeal to buyers' preferences.
Improve Lighting
Well-lit homes feel open and inviting. Install recessed and under-cabinet lighting. Swap outdated fixtures for stylish modern ones with LED bulbs. Accent architectural details with directional lighting. Dimmer switches create ambience. Outdoors, light walkways, entries, and landscape features. Proper indoor and outdoor lighting uplifts your home at night.
Open Floor Plans
Knocking down select walls opens up interior spaces without major construction. Combining kitchen and living areas creates popular open-concept floor plans. Removing short "knee walls" adjacent to hallways expands the feel. But avoid overdoing open plans that eliminate separate rooms. Open layouts increase perceived square footage.
Update Landscaping
An outdoor living space tailored for entertaining or relaxing boosts worth. Define patios with elegant pavers, privacy fencing, and built-in bench seating. Plant shade trees, flowering shrubs, and ground cover. Add landscape lighting and paths guiding visitors around yard features. A well-designed landscape looks loved.
Increase Storage Space
Built-ins and closet systems maximise every inch of storage capacity. Buyers favour homes with abundant organised storage to eliminate clutter. Add shed and attics for covered storage. Install garage cabinets, racks, and smart flooring. Convert under-stairs dead space into a closet. Use storage wisely and gain value.
Certain renovations almost guarantee a return on investment when selling. Focus on broadly appealing upgrades, not too cutting edge. With strategic improvements in the right places, you can maximise your home's worth.