How to register with a GP in UK?
To access medical treatment in the UK, you must register with a GP. GPs are your first contact for most physical and mental health concerns. After arriving in the UK, overseas students should register with a doctor.
How to register with a GP in UK?
What Is a General Practitioner, exactly?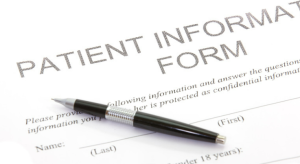 Patients need general practitioners at home and in their communities to get treatment. They are part of a larger team responsible for promoting, mitigating, and initiating therapy. Patients with chronic conditions are cared for by general practitioners to keep them as healthy as possible at home. You must register with a general practitioner if requested (GP).
General practitioners are usually the first port of call for anybody undergoing a medical or mental health crisis. It Is Critical that any GP's capacity to care for the whole person – their physical, emotional, social, spiritual, cultural, and economic needs. As more terminally ill people choose to stay at home, this is becoming more crucial.
Where Can I Find A GP Surgery Doctor Register in the UK?
Find a GP is a helpful search tool offered by the NHS that may help you find a GP office in your area.
What to Expect When Visiting a General Practitioner?
Nurses, healthcare assistants, practice managers, receptionists, and others, such as practice-based pharmacists, are often part of a team that includes GPs. A practice also works with other healthcare professionals such as health visitors, midwives, and social services.
If necessary, your practice should be able to schedule you with a GP or other healthcare professional as soon as feasible.
Patients' consultations
You should be able to see a doctor within a reasonable period if your sickness isn't life-threatening. The wait time varies on the practice's size and your desired doctor.
Appointments are required. If you can't make it, please let the office know as soon as possible.
If you have communication issues or require additional time with your doctor, you should be able to schedule a longer appointment.
Making an appointment with a particular physician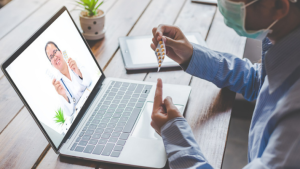 You register with a practice rather than a particular doctor. You may, however, request to see a specific doctor, nurse, or health worker in training. For booked appointments, the clinic will arrange this. If you have an urgent appointment, you may not be able to see them.
Find a doctor's office.
A doctor's advice
If your PCP can't solve a condition, you'll go to the hospital for
tests
treatment
to get in touch with an expert specialist
Getting a prescription
Your doctor will write you a prescription if you need medication. The drug must be given to a pharmacist. Some physicians may send pills to a neighboring pharmacy through the mail. This service is available at the surgery upon request.
For some prescriptions, you may be able to get a repeat prescription from your surgeon at a predetermined time without having to see the doctor.
If you have a disability, discuss having your medication delivered to your house with your doctor and pharmacist.
Getting an appointment with a doctor
In a typical practice, many GPs work together at a surgery, clinic, or health center. To see a GP, as a rule, you must first register as a Health Service patient with the practice.
Ask the receptionist whether you live in the practice's service area and if new patients are welcomed before registering.
How to Choose the Best Doctor and Register with One?
Choosing a GP practice close to your home is usually the best option. If there are many GP practices in the area, you should look at internet reviews from other patients before choosing a doctor. You might also inquire about other students' surgery experiences.
The services provided by a GP practice are usually the same or very similar. Still, if you want more specialized care regularly, such as physiotherapy, you may wish to choose a GP clinic that provides it. A GP practice's website contains further information about the services they provide.
Free healthcare is available to international students
Under existing standards, anybody travelling to the UK to study full-time for more than six months must register with the National Health Service. It also applies to your spouse or children who reside with you in the UK for the duration of your degree (under the age of 16 or 19 if still in school).
Students studying for fewer than six months in the EU or EEA may register with the NHS. If you are a UK student on campus with a GP in another area of the nation, we recommend changing to a GP in a nearby city to increase access to health care.
Students will be responsible for NHS costs such as prescription fees, and any hospital treatment will be subject to current wait times. Currently, the NHS guarantees that any necessary surgery will be completed within 18 weeks following admission.
Except in emergencies where patients are admitted to the hospital via A&E, you cannot get consultant or expert advice on the NHS without a referral from your GP (Accident and Emergency).
Doctors may ask for confirmation of course length or nationality when you enroll. Form HC11 is available at NHS hospital waiting rooms, Post Offices, and Post Offices. UK Council for International Student Affairs website includes health tips (UKCISA).
All health concerns, excluding dental, may be addressed with a GP (for which you must see a dentist). Your GP can arrange hospital visits if needed. See a primary practitioner before a specialist. You must pay for a doctor's prescription.
Conclusion
Beginning university may be a nerve-wracking experience. You're probably thinking about which club you're going to that evening when you're not fretting about your new roommates or the cleanliness of your kitchen.
It's understandable if finding a doctor isn't high on your priority list. It is vital, however, that you register as soon as possible. We've collected a summary of everything you need to know about GP registrations above to make your life easy.