Getting Work as a Taxi Driver – A How-To Guide
The transportation industry has many facets, and it is incredibly robust because it fulfils a need that holds steady in society. The taxi trade continues to thrive, and there are various different routes that you can take to get in. Your choice will indeed affect how lucrative you find the job, which you will need to consider. Keep reading to learn more.
Working for a Local Business
Whilst most small businesses do advertise their vacancies in the appropriate channels, you don't need to wait for an advert necessarily. Most local firms will have a fair amount of turnover and are usually looking for drivers. This is why it is always worth reaching out and letting them know you are available and looking for work. Even if they don't have a vacancy, they could still keep your details, and you'll be top of the list when they do.
Now, you can find work with a local business in a couple of different ways. They may just take you on, in which case you are likely to earn a wage and tips, but the fare itself will go back into the firm and be collected by the owner. In some cities, there are companies that hire out their cabs, and you can rent a vehicle from them. If you choose to take this route, you are expected to pay fuel and rental costs. Other than that, you keep all of the money you make.
Buying Your Own Taxi
The next choice is to buy your own cab, which comes with more responsibility but also increases your potential earnings and the freedom you can enjoy. Working as a self-employed taxi driver is actually pretty common. If you own your own taxi, you get to keep all the fares and tips you earn.
Some people can afford to buy their cab outright – if they have the right amount in their savings and are particularly savvy shoppers. Others will need to purchase the cab through finance options like the ones available from Cab Direct; after all, it's out with the old in with the new (or used).
If you choose to finance the vehicle, you will need to consider the cost of the vehicle each month and factor that into your expenses. Other expenses to keep in mind include fuel, insurance, car tax, maintenance and repairs and the cost of a license. In order to secure financing options, you do sometimes need to pass a credit check. Otherwise, owning your own taxi does afford you more freedom and a higher earning potential, but it also increases your risk too.
Building Your Own Firm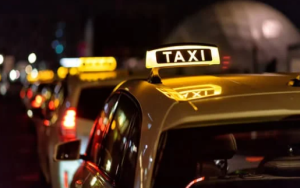 This is likely going to feel like a pie-in-the-sky dream when you are just starting out as a taxi driver. Still, this industry actually affords you more opportunities when it comes to starting your own business than a lot of other industries. This is because you can start your own firm with a single vehicle and a single worker – you. Over time, you can build up a loyal customer base, even partner with other companies, and secure contracts to work with them more exclusively.
After a while, you can think about taking on other workers and getting more vehicles, allowing you to take a step back from driving and move more towards the management side. In doing so, you can continue bringing in an income even when you aren't working. Things then tend to progress more naturally from there until you are well on your way to building your own fleet. This isn't to say that it would be easy; of course, it won't be, but with hard work, you can really build your business up.
Advertising well is paramount. Think about how you can brand the business and build your brand recognition. You will likely want to make sure that the vehicles are branded to increase the local awareness of your business and advertise in local spaces and publications. An internet presence – at the very least, a website – is also a good idea. Many people today simply google local taxi firms, and you will miss out if your business is unlisted.
To Conclude
This industry is fairly easy to get into, and there is a lot to recommend as a job, too, like its flexibility and freedom. If you want to ensure your long-term success, then ensuring that you are taking the right approach is incredibly important. The options above are perhaps best seen as a series of stepping stones until you can start your own firm.