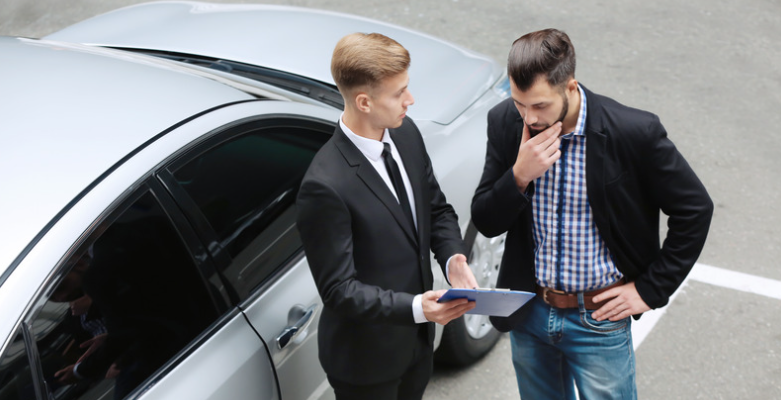 3 Reasons Why Your Car Dealership Needs Call Tracking Software?
If you want to take your car dealership to the next level, then there's one particular tool you'll need to incorporate into your marketing efforts.
We're talking about call-tracking software.
In this article, you'll learn about how an expert call tracking system works and three key reasons why you need it in your dealership.
Read on to learn more.
How does call tracking work?
Call tracking is a unique analytics tool that lets you trace every inbound customer call within your dealership. This includes being able to attribute each caller to the specific marketing sources that led to the interaction.
Each time a customer calls, you'll be able to see the exact journey the caller took through each touchpoint visited before, during, and after the call.
This is thanks to dynamic number insertion, which means each of your website visitors receives a unique number to call, allowing you to gain extensive insights from their journey through your marketing.
Visitor-level tracking can also involve insights for customers who exit a session on your website and then return later to make a call.
Expert call-tracking software gives you a superior tool for monitoring and analyzing your marketing performance as accurately as possible.
Why this software is crucial for your dealership?
Here are three of the top reasons why you should consider call tracking for your dealership:
Maximising conversions and sales
One of the main aspects of call tracking that can boost your dealership marketing is how it can help you maximise conversions and revenue with every campaign.
The software can highlight which of your campaigns is driving the highest number of leads and sales. You can then use these activities as a point of reference for what customers engage with most
As a result, you can replicate these elements in new campaigns to ensure they produce the maximum number of conversions.
Understanding buyers' automotive needs
Call tracking is also important for helping you gain in-depth knowledge of your buyers' needs. You can use the software to identify the specific things customers are looking for when buying a car.
For instance, the software can reveal the keywords searched for by customers who visit your paid ads. This can highlight the specific needs and queries they have when looking to purchase from your dealership – such as your prices, range of vehicles, warranty, etc.
You can then reflect these needs in your future strategies, such as developing campaigns focused on the wide range of petrol, diesel, and electric cars you offer.
By creating more targeted activities for your buyers' needs, you could significantly increase the number of purchases for your dealership.
Getting more value for each activity
Using call tracking can also help you gain more value for each marketing activity and increase your cost efficiency.
The software can help you identify the campaigns driving the most leads and sales and the underperforming activities in this respect.
This can help you more effectively disperse your marketing budget. You'll know the successful activities to increase your resources and be more aware of the less engaging campaigns from which you can withdraw your budget.
Therefore, you'll only be investing in activities producing profit for your dealership, which helps increase the value of each campaign and lower your total cost per lead.
There are many more reasons not mentioned above, which point towards call tracking being one of the most essential tools for your dealership. So, contact an expert provider to start your marketing journey with call tracking today.